The Hinkley Point C UK project by Balfour Beatty plc used ADDA's technology helped overcome significant project complexity.
The Hinkley Point C UK project is the one of the UK's newest nuclear plants. Nuclear construction requires high levels of complexity. Balfour Beatty used ADDA's Construct software and 3D modeling to ensure its build was executed to the highest precision. It's estimated doing so helped to identify at least 100,000 clashes that required re-positioning, before construction got underway, saving a large number of potential hurdles before they became reality.
The Magazine of the Concrete Society covered the Hinkley Point project build, including ADDA's contribution to the success of the project, click on the below cover to read the full story.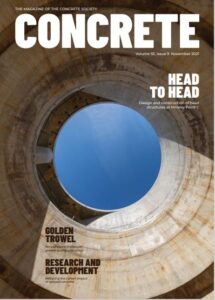 Find out more about how ADDA, the fastest 3D rebar modeling software, can help you optimise the value of your next project.